Veteran's Honors
Veteran's Honors
Price: $2,403
Cremation Society of Virginia offers special services to our veterans. For the sacrifices they made to keep our country safe, we ensure that your loved one receives our highest quality services and that you have assistance with organizing the paperwork for receiving veterans-specific benefits for your loved one (if qualified).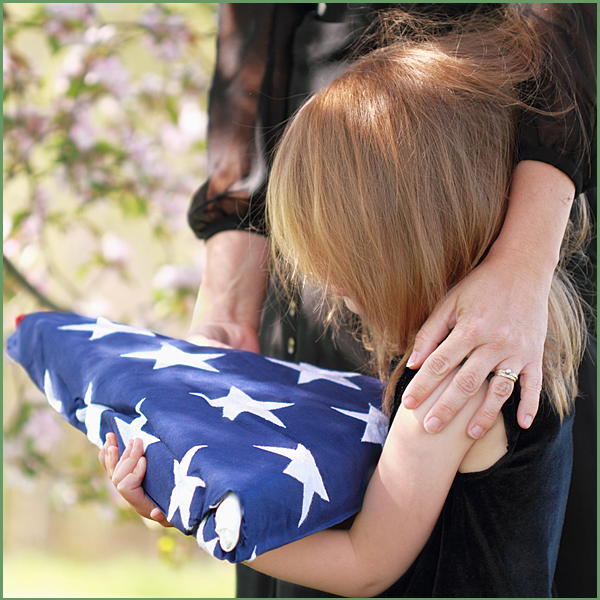 Our Veteran's Honors Package includes:
Transfer of your loved one into our care (within 50-mile radius of office) & to a climate controlled area
Positive identification process
Basic services of the funeral director and staff
Filing and obtaining of death certificate
The cremation process
Standard cardboard cremation container
Compassion Helpline one year subscription
Flag and memorial flag case
Graveside service within 35 miles of our office
An urn allowance of up to $299
A keepsake urn of your choice
4 certified copies of the death certificate
Register book for the memorial service
100 prayer cards or memorial folders
50 thank-you cards to send to family and friends for flowers, donations, etc.
Package Savings of $573.00.
Base Services
Funeral Director/Staff The basic services of the funeral director and staff are included.
Transfer to Our Facility Transportation within our Service Area (35 mile radius of beneficiary's residence) is included. Transportation outside of our Service Area is not included.
Refrigeration Use of our licensed climate controlled holding facility is included.
Crematory Fee Included.
Cardboard Container Included.
Merchandise
Death Certificate Copies 4 certified copies of Death Certificate.
Urn An urn allowance up to $299.
Planning/Register Book Included.
Keepsake Urn Included.
Flag and Flag Case Included.
Thank You Cards 50 Thank You Cards Included.
Prayer Cards 100 Prayer Cards or Memorial Folders Included.
Ancillary Services
Common Scattering Not Included.
Compassion Helpline Use of Compassion Helpline for One Year.
Mail Delivery of Cremated Remains Not Included.
Death Certificate Filing Included.
Graveside Service Included.