Cremation Services in Charlottesville, VA

Contact Our Office
Cremation Society of Virginia: Charlottesville Location
386 Greenbrier Dr.
Charlottesville
,
VA
22901
(434) 244-0046
Charlottesville, VA Office
386 Greenbrier Dr.
Charlottesville, 22901
Call Now: (434) 244-0046
Cremation Society of Virginia: Charlottesville, VA
Cremation Society of Virginia's Charlottesville office provides prepaid and at-need cremation services for families and individuals in the Charlottesville area. Our sensitive and caring staff provides counseling and cremation planning to help you choose the cremation and funeral services that are right for you, your family, and your loved ones.
Cremation is an increasingly popular option that offers a cost-effective and environmentally sensitive way to remember your loved ones at a fraction of the cost of a typical funeral and memorial service. Prepaid cremation services take these advantages one step further, allowing you to choose the cremation and memorial services you want before you have a need.
With preplanned cremation, you can take control of how you will be remembered. It saves your family the time and expense of handling these difficult details after your passing. Plan today to give your family the gift of remembering you without having to wonder how they will pay for and plan your cremation and memorial services.
About Our Office
Cremation Society of Virginia's Charlottesville staff are experienced cremation and memorial service providers, able to help you define your wishes, advise your loved ones in their time of need, and provide a dignified and respectful cremation process that helps your family remember and celebrate your life.
We are conveniently located in Charlottesville just off Highway 29 at 389 Greenbrier Drive, offering cremation services to the local Charlottesville community, as well as all of Albemarle, Rockingham, Greene, Orange, Louisa, Fluvanna, Buckingham, Nelson and Augusta counties.
Cremation Society of Virginia is actively involved in our local community, working closely with local hospitals and hospice organizations to provide information and education about the services we provide. We also offer a family assistance program to assist families who need help paying for cremation services.
Our office is right off 29N on Greenbrier Dr. beside the Super 8 Motel and across the street from 7-11 and Guadalajara Restaurant.
---
Please Note: We are not affiliated with the Cremation Society of Virginia/Southside in Clarksville or the Cremation Society of Virginia/Tidewater in Virginia Beach.
"All listed funeral homes are owned and operated by a subsidiary of Service Corporation International, 1929 Allen Parkway, Houston, Texas 77019 (713) 522-5141."
About Our Team
Cremation Society of Virginia's Charlottesville team offers prepaid cremation service packages that will allow your family to focus on celebrating your life without the financial hassles and worries of handling cremation and memorial details. We also offer at-need cremation services for families following the death of a loved one.
Contact us by filling out the form on this page to learn more about our preplanned cremation packages or the services we can provide to honor your loved one.
---
Meet Our Team
Rene Sanchez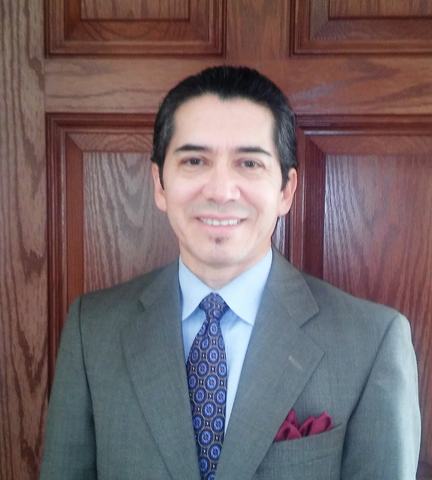 Service Manager and Funeral Director
Rene Sanchez is the service manager and funeral director at the Cremation Society of Virginia in Charlottesville, Virginia. A former funeral home owner, Rene brings 25 years of experience helping families and is also a licensed Life & Health insurance agent. His business acumen was formed in his early teens working in several of the family's businesses. Rene, originally from Chicago, Illinois, relocated to Virginia in 2006. He is a 1990 graduate of Worsham College of Mortuary Science, a veteran of the US Army, where he graduated from the Academy of Health & Sciences, and he also holds degrees in music composition and performance. As an accomplished pianist, Rene has composed, arranged, and produced on his independent label Polyphony Music seven successful CD recordings with airplay throughout the United States, Canada, and Europe. Rene loves language; he is fluent in Spanish and is currently improving his Italian. In addition to helping families, he enjoys spending time with his wife and four beautiful grandchildren gardening, hiking, going to wine tastings, collecting Greek & Roman antiquities, and doing anything related to the fine arts.
---
---
Jeannette Martin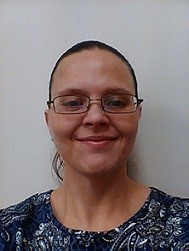 Office Manager/Service Support
Jeannette began her career in the pediatric medical field where she was a nursing assistant, receptionist, and lab technician for 14 years. She then returned to school and received her Associate's Degree in Administrative Assisting, where she graduated with honors. She's been with the Cremation Society of Virginia in Charlottesville as a full-time employee since November 2015. She is now the Office Manager and Service Support. In her spare time, she loves spending time with her children, baking, taking pictures, and reading.
---
---
In the Community
Cremation Society of Virginia, Charlottesville - Breakfast Seminar with Hospice Workers
---
Cremation Society of Virginia, Charlottesville - Donations for Voices for Animals
---
Cremation Society of Virginia, Charlottesville - Holiday Donations for Local Public Service Workers
---
Cremation Society of Virginia, Charlottesville - Halloween Goodies for Local Assisted Living Centers
---
Cremation Society of Virginia, Charlottesville - Senior Aging Fair 2016
October 2016
---
Local Hospice Visits
June 2016
---